Mewse & Gilbert – Ready to Race Arenacross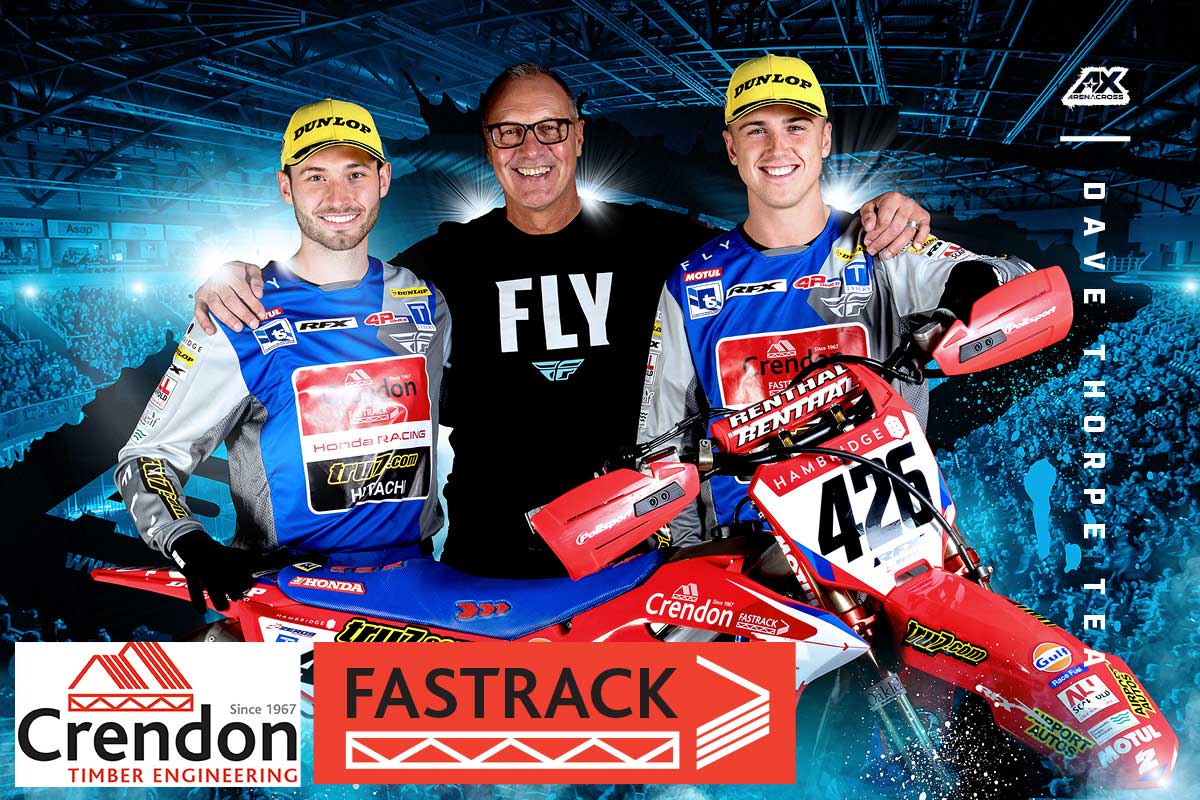 The all-new Crendon Fastrack Honda team of Conrad Mewse and Josh Gilbert will race the 2023 Arenacross Tour!
It's the first time both riders have ever contested Arenacross as Pros, it's Conrad's first time on a Honda and the first time riding for the three-time World 500cc Motocross champion Dave Thorpe.
The inclusion of the team in Arenacross also signals a first for AX race fans as the 2023 series will be the inaugural official outing for the Honda squad.
The pair will bring a necessary set of race skills to the Arenacross ring; 23-year-old Conrad is a triple MX2 British champion, and 24-year-old Josh ended 2022 on a high with a win in the final race of the British MX1 championship.
"I couldn't be happier," said Mewse. "I love a challenge and racing Arenacross will certainly be a learning curve. I've never even ridden a Japanese bike before and now I'm getting ready to race the Honda in a completely different way with a different bike set up and a new team. I did race Arenacross as a youth rider, but it's a whole new scene now. My preparation will start in a couple of weeks when we convert our motocross track into an Arenacross track. I'm serious about this and will put in great prep to get fantastic results!"
"I'm really looking forward to it," said Gilbert. "It will be interesting as I have never ridden anything like Arenacross before, and so I don't know what to expect. It will be great to do something different and will be a nice start to the season. I also like the idea that it's British-only riders, which means I'll be racing against the guys I usually race against outdoors, but without the weather issues. I have watched the show before and can see that, as it appeals to people outside of the sport, it also helps to boost the scene in general. It will be a great show."
Team boss Dave Thorpe added; "We've always supported Arenacross with competitive riders and have enjoyed a high level of success over the years. However, next year will be very different as we'll have our main two British Championship riders competing as the official Honda team. This level of commitment shows just how important Arenacross is to the British race scene."