Crendon FASTRACK Honda give a riding lesson at the Schoolhouse Track Round of the MX1 Championship in County Durham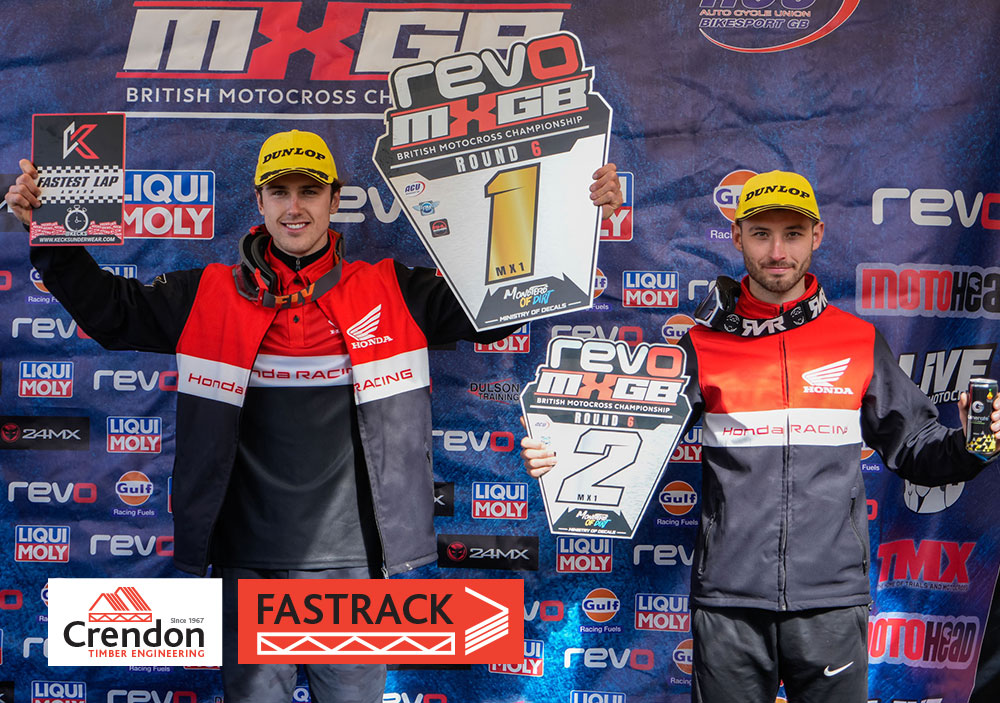 The Crendon Fastrack Honda duo of Conrad Mewse and Josh Gilbert once again delivered an incredible performance, going first and second in both races in the ACU British championship round at the new Schoolhouse track in County Durham. It was the first time the premier UK championship had been in the North-East since 1985 and the spectators packed in to see the best in Britain on a much revamped and spectacular circuit.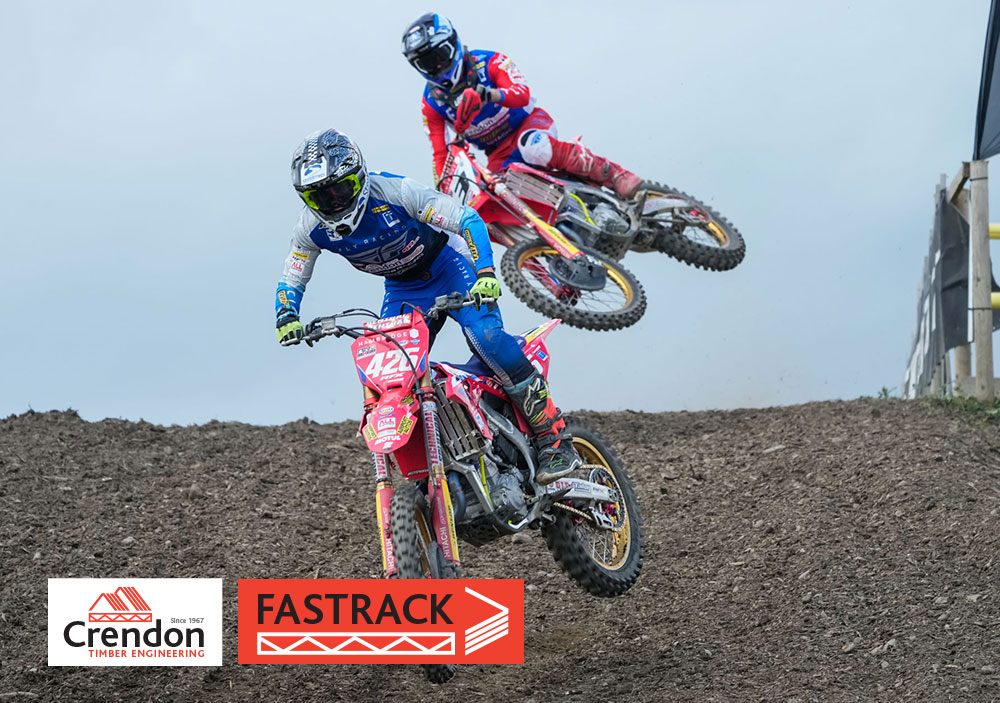 Mewse leads race two from Gilbert
Mewse fought hard to take two wins despite less than perfect starts, extending his lead in the series to 25 points with just one round remaining. It was his third double win on the trot. Gilbert led race two and battled hard with Mewse but just fell short and took a pair of second places, which finally moved him up to second in the championship chase. It was also the third time on the run that he'd finished second to Mewse in the series.
The stunning podium record for both riders continues, as Mewse and Gilbert have been together on the podium at every national-level championship round this season – all six British championship rounds and both rounds of the MX Nationals series.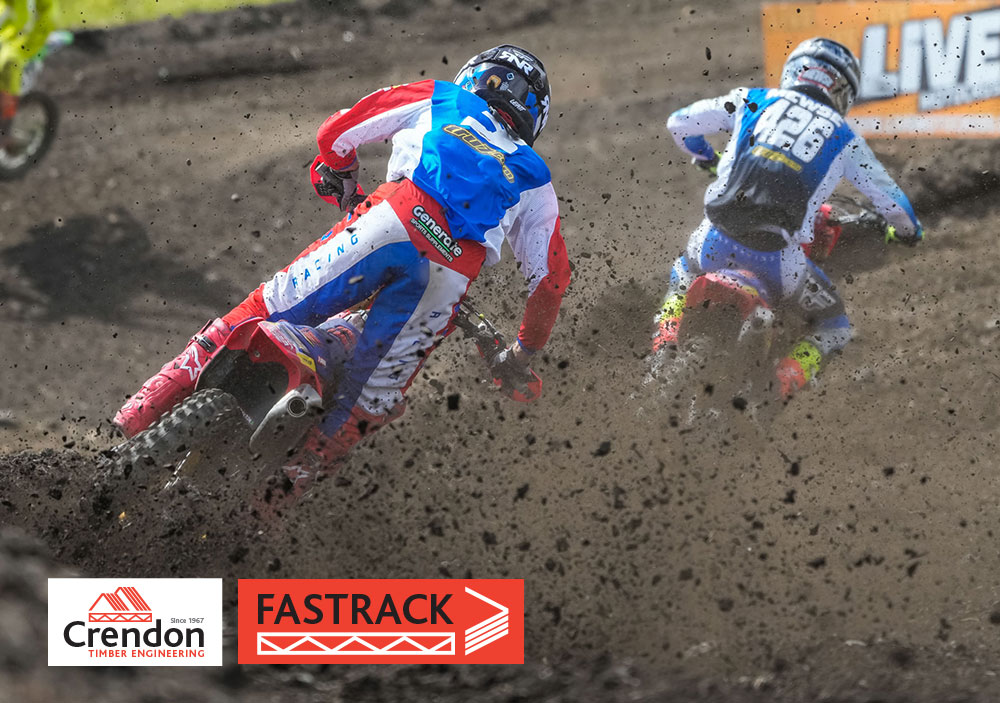 Gilbert gives chase to his team-mate Mewse
Mewse, who took the red plate two rounds ago at Blaxhall, had spent several days testing on a track in the north of England to get dialled in to the similar conditions. Gilbert spent time testing with the team to iron out set-up issues that hindered him at the last round at Hawkstone – even though he still finished second to Mewse there.
The opening moto saw Gilbert get a top three start while Mewse was buried deep in the pack. The race was quickly red-flagged as a rider fell and needed assistance. In the re-start, Mewse picked a different start position but was only 13th on the first lap while Italian Ivo Monticelli took the lead from Evgeny Bobryshev and Gilbert.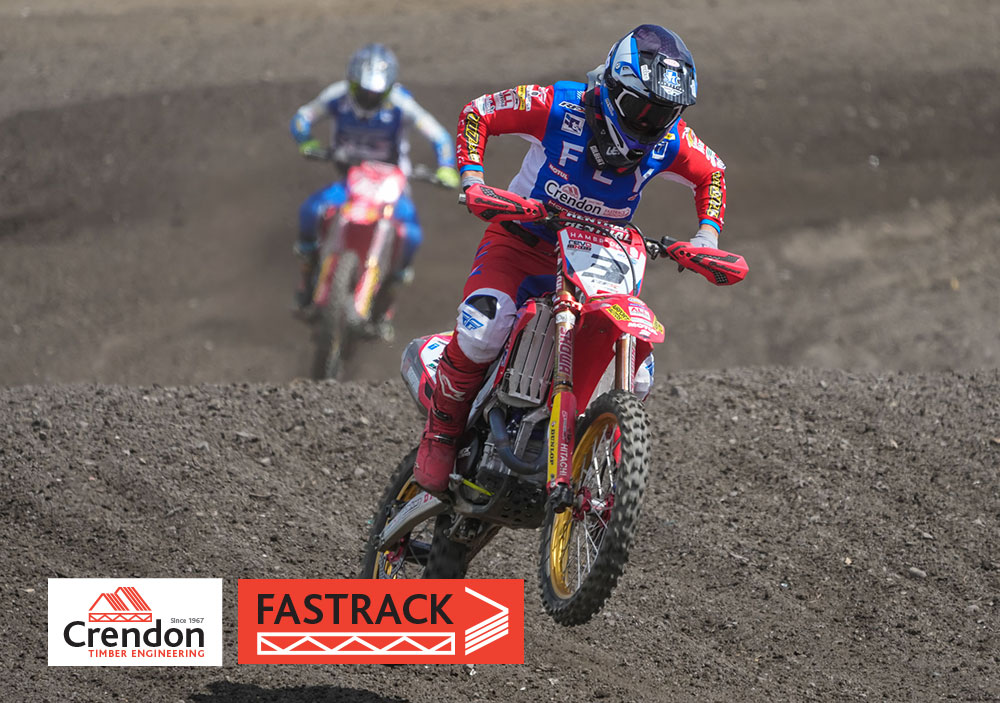 The Honda duo dominated the event
At just over half distance, Gilbert overhauled Bobryshev for second but was then demoted by Mewse who had made his way through the field to catch the leaders. Mewse made a pass on leader Monticelli a couple of laps later, and Gilbert made the pass into second place two laps later as the Hondas made all the running at the front. Mewse, who set the fastest lap of the race, extended his lead to six seconds from Gilbert who convincingly held Monticelli off to the flag.
In the second race, Gilbert was determined to get ahead. He ripped the Honda CRF450R to an awesome start and was quickly in the lead from Tommy Searle, Harri Kullas, Bobryshev and Mewse as Monticelli fell in the first corner and had to pit for repairs.
Mewse took a couple of laps to get into second place and chase his team-mate. The duo scrapped it out for the lead in spectacular style as they pulled away by almost half a minute from third place. Mewse tried all he could to get by but Gilbert held on until the ninth lap when the red plate holder squeezed to the front. Mewse then went on to set the fastest lap of the race as he tried to pull away, but Gilbert stayed close behind and parried by setting his fastest lap. But Mewse had the upper edge to hold on for victory and Gilbert came home for yet another second place.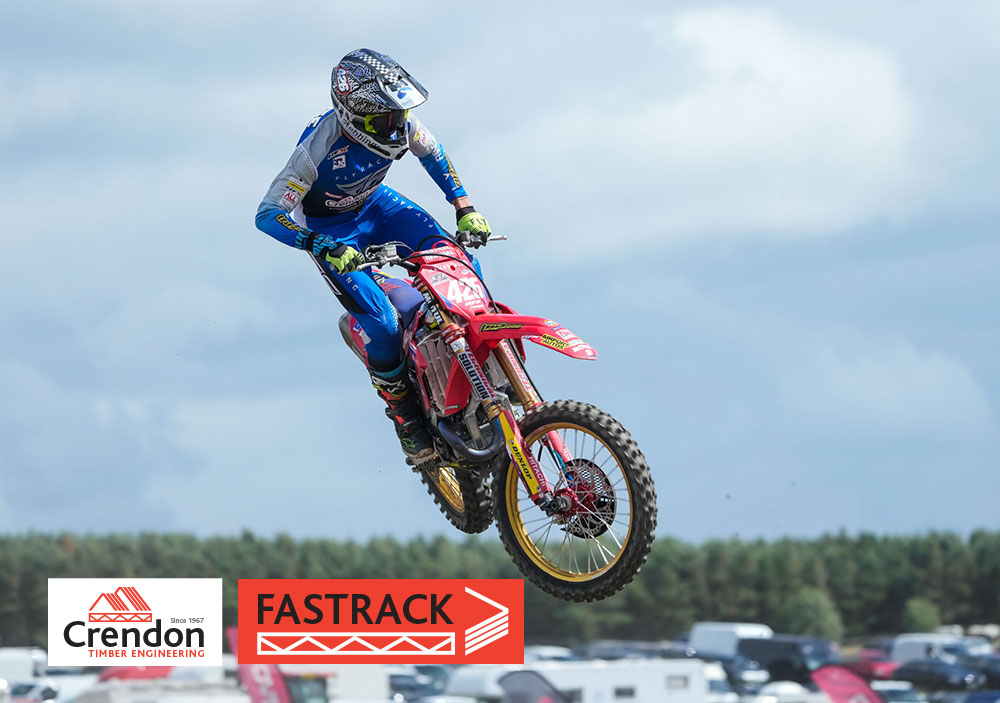 Mewse flies to victory
Mewse said: "We're on a roll – it's been a good few weeks and another great day. I messed up the starts in both races though – my own fault. I was trying to perfect them a bit more to make it easier for myself but it went the wrong way.
"But no dramas this week, and it was good that I came from behind in both races and managed to go 1-1. In the first race I was a fair way back but I felt good and had good lines where I knew I could make passes. I believed in myself every single lap and I knew my fitness was good.
"I'm not there to take second places. Now I'm 25 points clear and every point counts. Even at the last round I'll be going for the win again. I can't fault my riding and the Crendon Fastrack Honda was incredible again."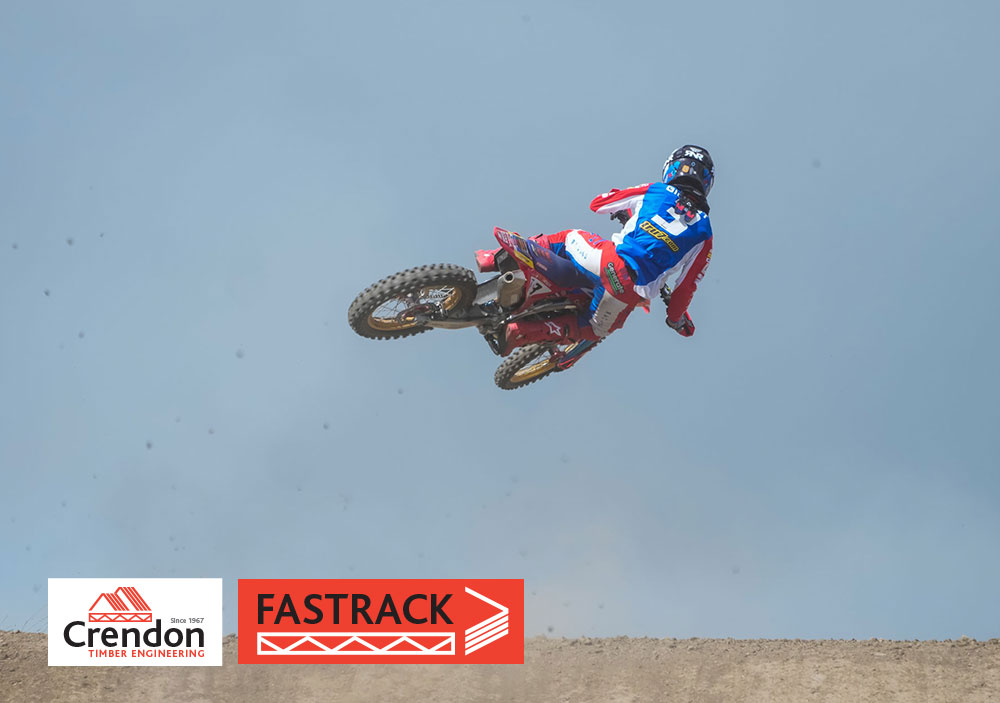 Gilbert led race two
Josh Gilbert said: "Second again! I went 2-2 and I felt pretty good but of course I just wanted to win. I had two good starts and led a lot of the second race. It was nice to get out front and I tried to get away but we had a good battle. Conrad managed to get past which is a little bit frustrating. He had the edge and he's riding well. I gave it everything I had and still came up a little bit short. Now we're first and second in the championship so that's great for me and the team."
Team manager, triple world 500 champ Dave Thorpe said: "Another incredible performance by both riders and to take first and second again is an amazing result and testament to the hard work the riders and while team have put in. And of course now we are first and second in the championship so that's great. The whole team put in so much effort to get to this level and the results are proof of that.
"Today was also a special day as we had the guys from one of our partners, Hitachi Construction Machinery, here to watch and give their support. And they were rewarded with a great result from both Conrad and Josh.
"Our total focus now is on giving both our riders the very best preparation for the final round and to keep hold of the British championship title."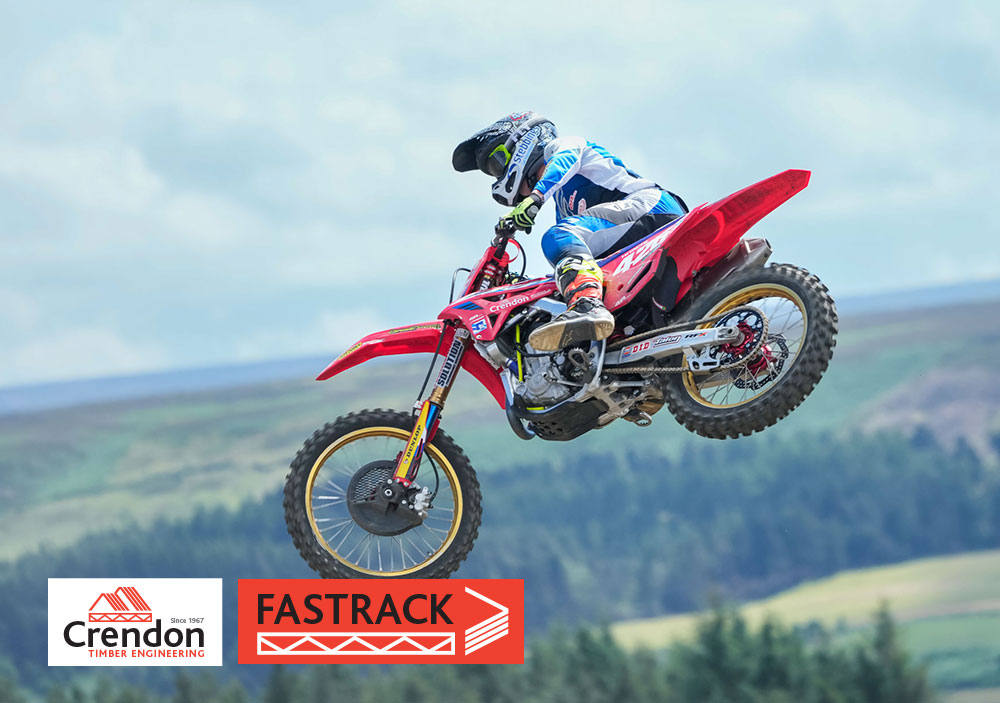 Mewse flies by some incredible scenery
Revo British MX1 championship round six results:
1 Conrad Mewse Crendon Fastrack Honda 50
2 Josh Gilbert Crendon Fastrack Honda 42
3 Evgeny Bobryshev 36
4 Harri Kullas 34
5 Tommy Searle 33
6 Tristan Purdon 29
7 Jamie Carpenter 26
8 John Adamson 26
9 Brad Todd 23
10 Liam Knight 21
19 Callum Green Tru7 Honda Academy Honda 5
Championship points:
1 Conrad Mewse Crendon Fastrack Honda 258
2 Josh Gilbert Crendon Fastrack Honda 233
3 Harri Kullas 225
4 Evgeny Bobryshev 150
5 Tristan Purdon 135
6 John Adamson 122
7 Tommy Searle 118
8 Brad Todd 115
9 James Carpenter 114
10 Ashton Dickinson 105
25 Callum Green Tru7 Honda Academy Honda 19