A Great Win for the Peterborough Crendon FASTRACK Speedway Team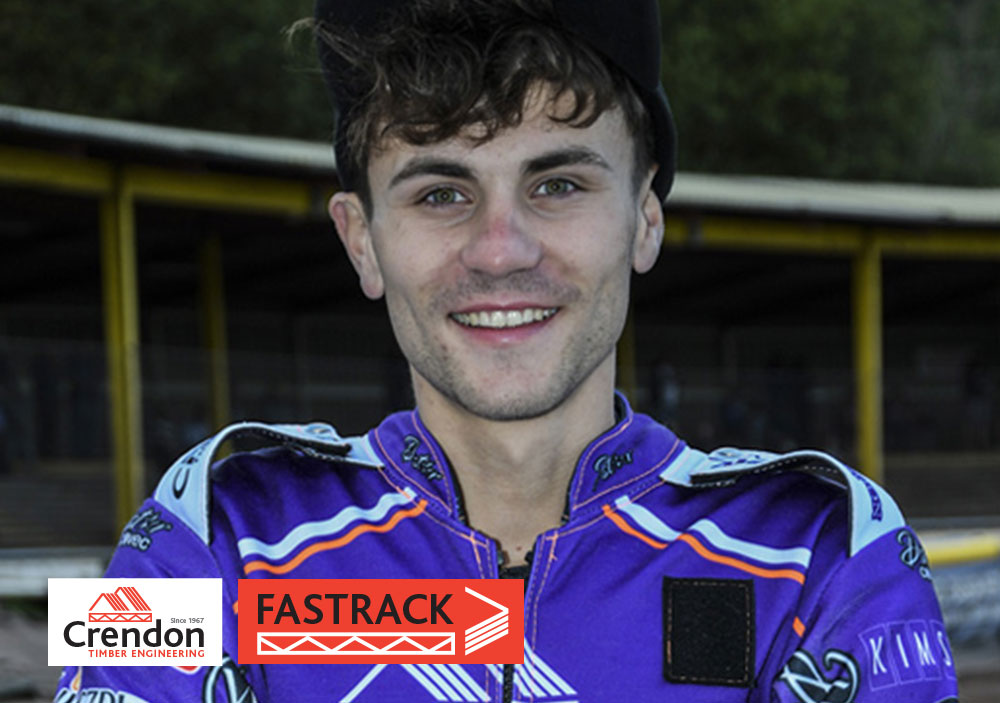 PETERBOROUGH moved off the bottom of the Sports Insure Premiership with a terrific performance to defeat Sheffield 53-37 – taking the aggregate point into the bargain.
A win on the night was already in the bag for the Crendon Panthers but few would have backed them to go on and add the extras given that they needed a 5-1 from Heat 15, which saw them facing a flying Tai Woffinden who had been unbeaten from his first six rides. But Vadim Tarasenko and Niels-Kristian Iversen were the heroes for the Panthers as they outgated the treble World Champion and although Iversen found himself under massive pressure, he managed to repel everything that Woffinden could throw at him in one of the races of the season.
Tarasenko was excellent once again with 12+1 from five rides, and there was a second stunning performance at reserve from another recent signing, Patryk Wojdylo, who racked up paid-14 from a six-ride shift, going unbeaten in his first three.
It all enabled Panthers to overcome the loss of Rising Star Jordan Jenkins, who fell heavily in Heat 2 when he tangled with Dan Gilkes on the back straight. Gilkes was disqualified as the cause of the stoppage and was withdrawn immediately, whilst Jenkins took one more ride before pulling out.
Ben Cook and Benjamin Basso raced to the first 5-1 of the night in Heat 3, and they repeated the feat two races later with a scoreless Adam Ellis on the receiving end on both occasions.
The third 5-1 was recorded by Wojdylo and Iversen over Josh Pickering and Ellis in Heat 7, and that was immediately backed up by Tarasenko and Wojdylo in the next as Panthers moved into the unchartered territory of a 14-point lead.
There was a brief fightback from the Tigers as Woffinden and Lewis Kerr notched a 5-1 in Heat 9, but Panthers grabbed a 4-2 in Heat 10 when Chris Harris moved inside Ellis for third place, and a run of shared heats followed as Woffinden dominated proceedings.
He produced a hat-trick of wins in Heats 11-13, including as a tactical substitute in Heat 12, and Sheffield appeared to be edging towards the aggregate point when Pickering defeated Cook and Wojdylo in Heat 14.
But that was before the sensational finale in which Iversen appeared set to lose out to Woffinden on more than one occasion only to show huge determination to repass the GB star and secure the 5-1 with Tarasenko, and leave the Panthers fans delighted as their side claimed maximum points.
Team manager Rob Lyon said: "It shows what a settled team can do around here, and I'm really pleased for them.
"I'm pleased for the fans too – it's nice to get a win under our belts, and it was great to get the aggregate point as well and not just the win."
Panthers are back in action on Bank Holiday Monday, August 28 with another home match against Ipswich in their delayed KO Cup tie (7.30pm start).
SPORTS INSURE PREMIERSHIP R1
PETERBOROUGH 53: Patryk Wojdylo 13+2, Vadim Tarasenko 12+1, Niels-Kristian Iversen 9+3, Ben Cook 8+1, Benjamin Basso 6+2, Chris Harris 4+1, Jordan Jenkins 1
SHEFFIELD 37: Tai Woffinden 18+1, Josh Pickering 8, Lewis Kerr 6, Kyle Howarth 5, Adam Ellis 0, Dan Gilkes 0, Tobiasz Musielak r/r
Peterborough win the aggregate point.