Crendon Employee Football Team QUARTER FINALISTS in the Burmor Construction Charity Cup Raising Money for the British Heart Foundation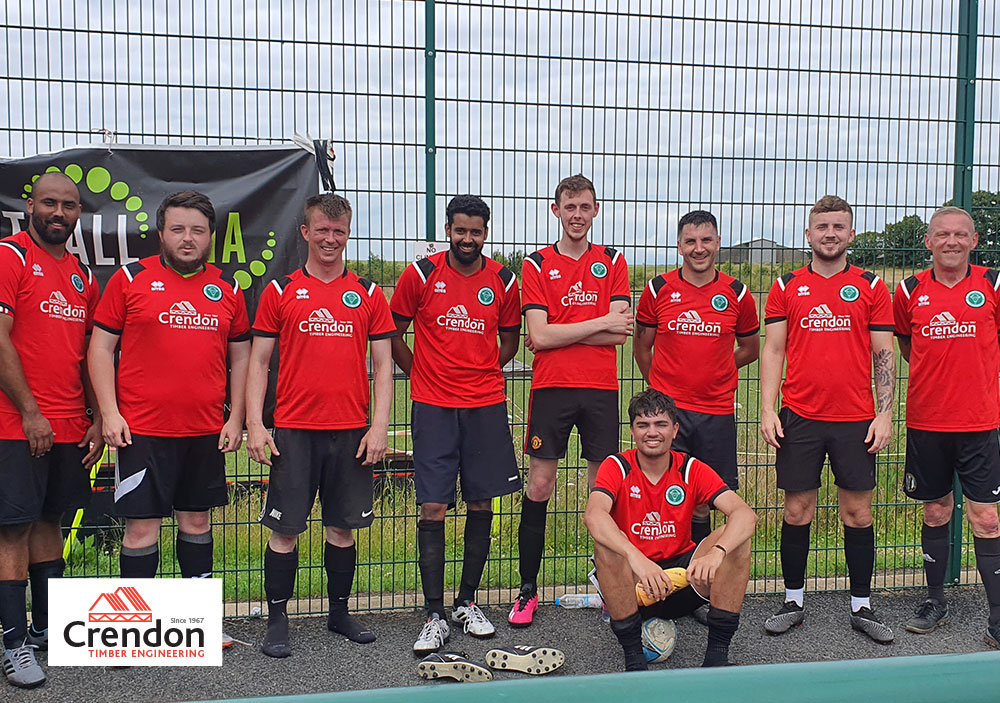 A Crendon Employee Football Team took part last weekend in an annual charity football tournament in Stamford, Peterborough, organised by Burmor Construction.
The team was made up of three employees from East Harling Branch and three employees from Kirkby in Ashfield Branch.
We were delighted to finish third in our group but were then defeated in the quarter-finals.
The event raised money for 'British Heart Foundation' and was an enjoyable experience for all, well done to everyone who took part and supported the event.