Gilbert and Mewse close in on British championship lead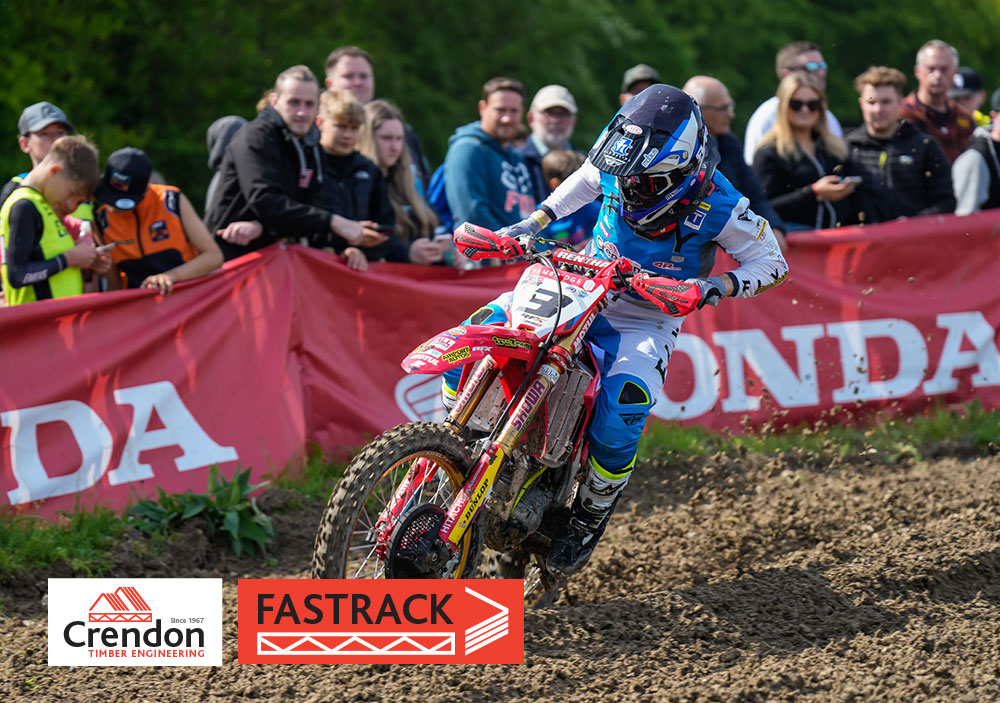 Josh Gilbert and Conrad Mewse edged closer to the lead of the ACU British championship with stunning second and third place finishes at Foxhill in Wiltshire on Sunday, the third round of the series, in front of a bumper crowd.
Gilbert took runner-up place to move to just eight points behind series leader Harri Kullas, while Mewse took third on the day and is now second in the title hunt, just three points behind the red plate holder.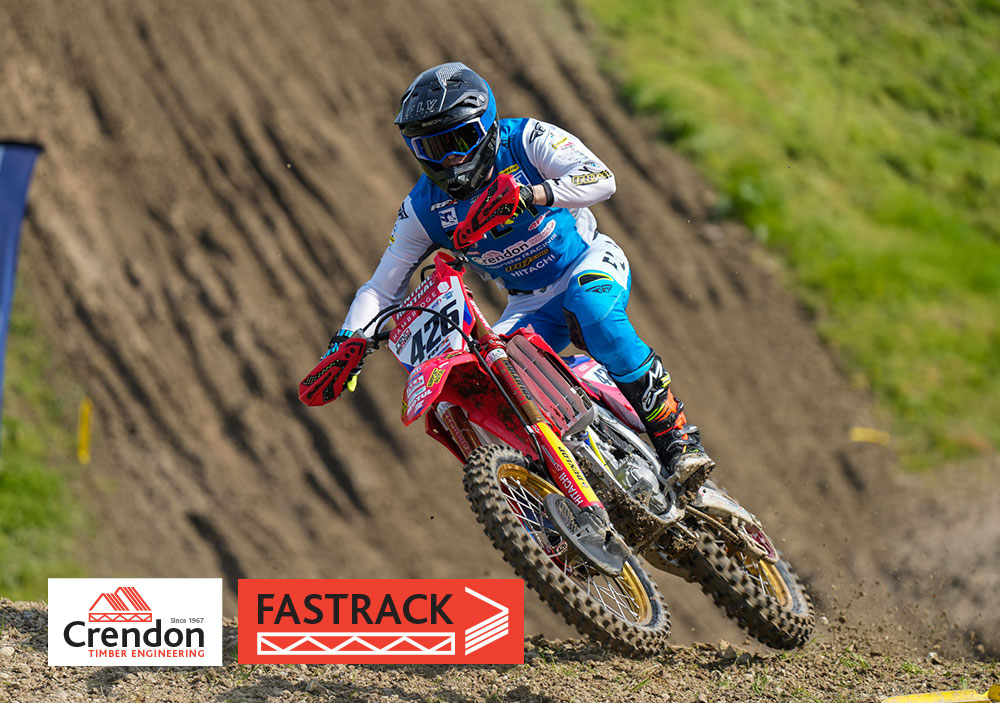 Conrad Mewse is now just three points off the series lead after Foxhill
The Crendon Fastrack Honda duo were the best of the regular British championship riders. They were only beaten by five-times world champion Jeffrey Herlings, having a wildcard ride. Herlings, fastest in qualifying from Mewse and Gilbert, made a great start in the race with the Honda duo right on his tail. Gilbert latched on to the tail of the Dutchman and closed right in, with Mewse just behind. The crowd went wild as the Brits charged hard after the leader, with Gilbert getting tantalisingly close several times. Gilbert was pushing so hard he made a couple of small mistakes and dropped back, but it was enough to let Herlings get away. But the Briton took a strong second, with Mewse third from Tommy Searle. Kullas was fifth, almost a minute behind Gilbert.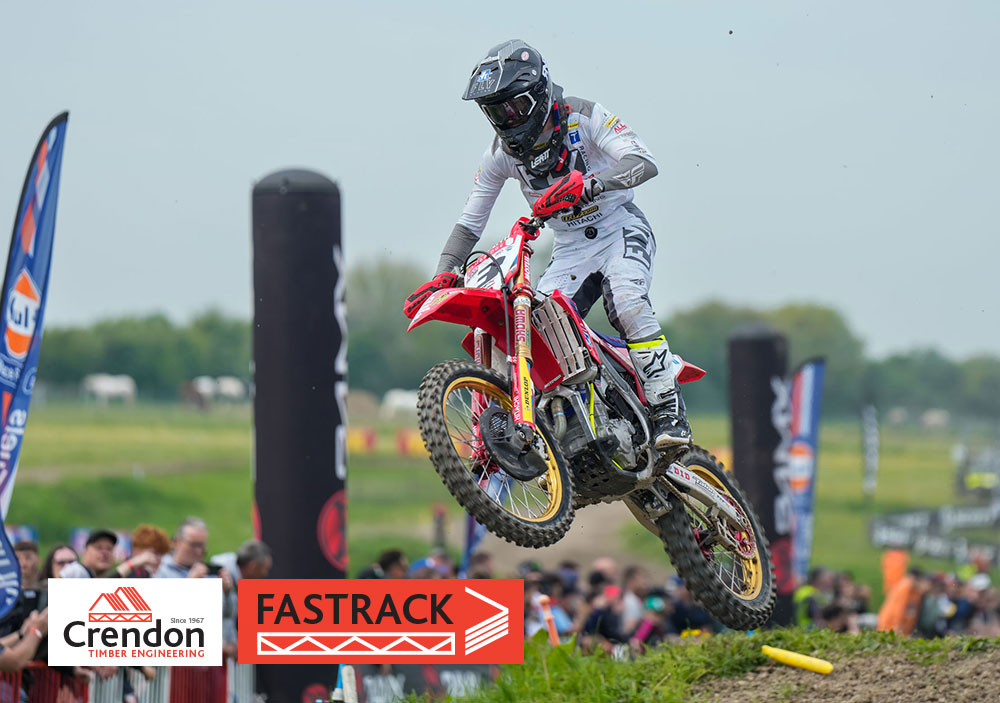 Josh Gilbert chased the leader hard and ended up second on the day
Gilbert said: "I had a good feeling all day. I always like the Foxhill track and I felt comfortable from the get-go. In the last month I've been picking up the pace and feeling comfortable. "I got a good start behind Herlings and focused on him, trying to tag onto him. It actually came to me easier than I thought it was going to. At one point there were parts of the track I was quicker than him. But I knew I needed to settle in, stick with him as long as possible and not do anything too silly. Dave had said don't get caught up in a race with him. "He kept hitting his lap times, and I got half way then made a few little mistakes on two laps where I lost a lot of time. That allowed him to get a buffer and I lost the tow so settled and came home second. It was a really good race. I had the edge on the rest of the regular British championship riders and I've halved the championship lead. "The next British round is at Blaxhall and I won a meeting there a few weeks ago. It was also where I had my first ever British championship overall win on a Honda CRF250R back in MX2. So I'm looking forward to it."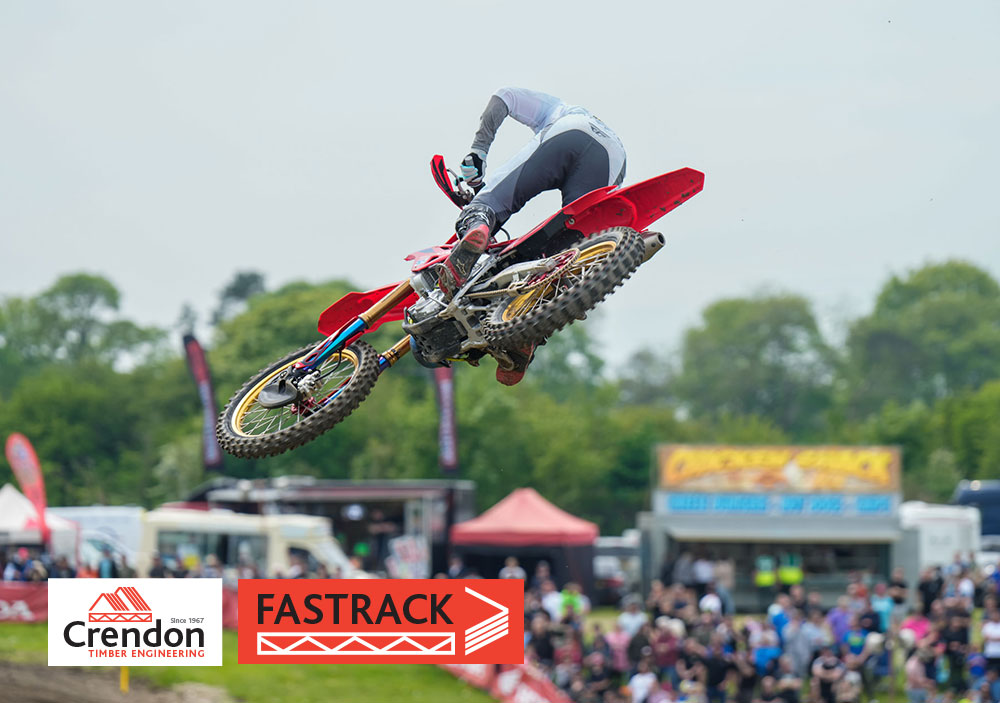 Mewse flies high at Foxhill
Mewse said: "Overall it was a good day for the points as we closed the gap down to three on the championship lead so it was great to do that. But I was disappointed with my riding as I just didn't feel the flow at all in the race.
"We have two weeks now before the next British championship at Blaxhall, so I'll get some good riding in and come out swinging."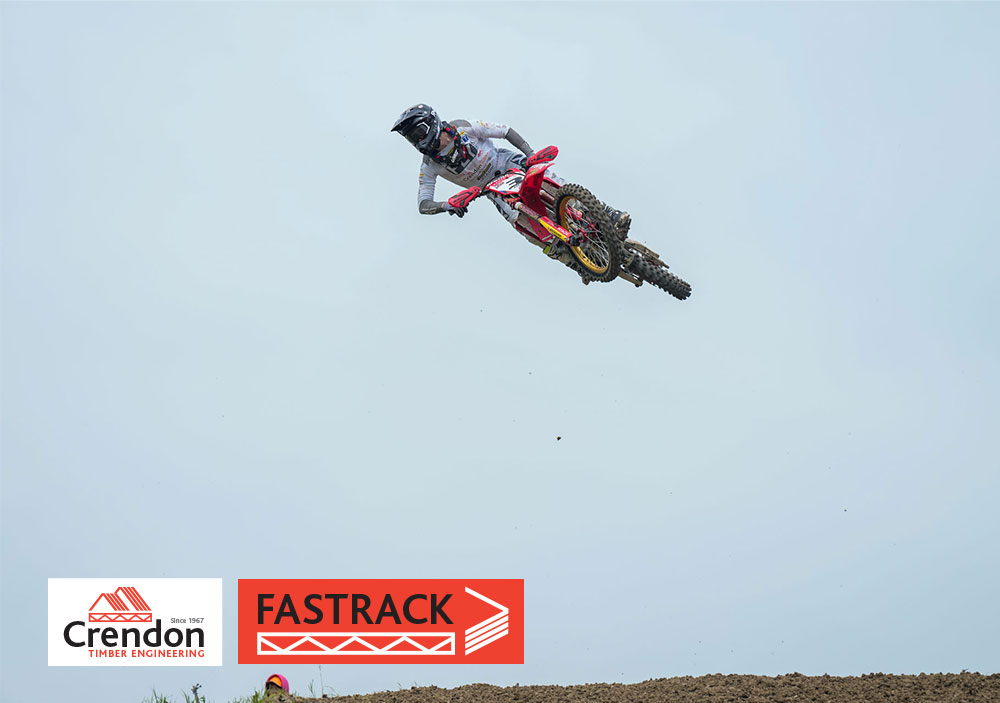 Gilbert excelled on the spectacular circuit
Team manager Dave Thorpe said: "I'm really pleased for Josh and Conrad as they had a fantastic race against Jeffrey Herlings. And I'm delighted they rode with great maturity and really looked at the bigger picture. The British championship is what matters, and both riders are now withing striking distance of the lead."
Tragically, the last lap of the race saw a bike crash into two trackside personnel and the event was immediately abandoned. The team's thoughts are with the family, friends and everyone else affected by this incredibly sad event.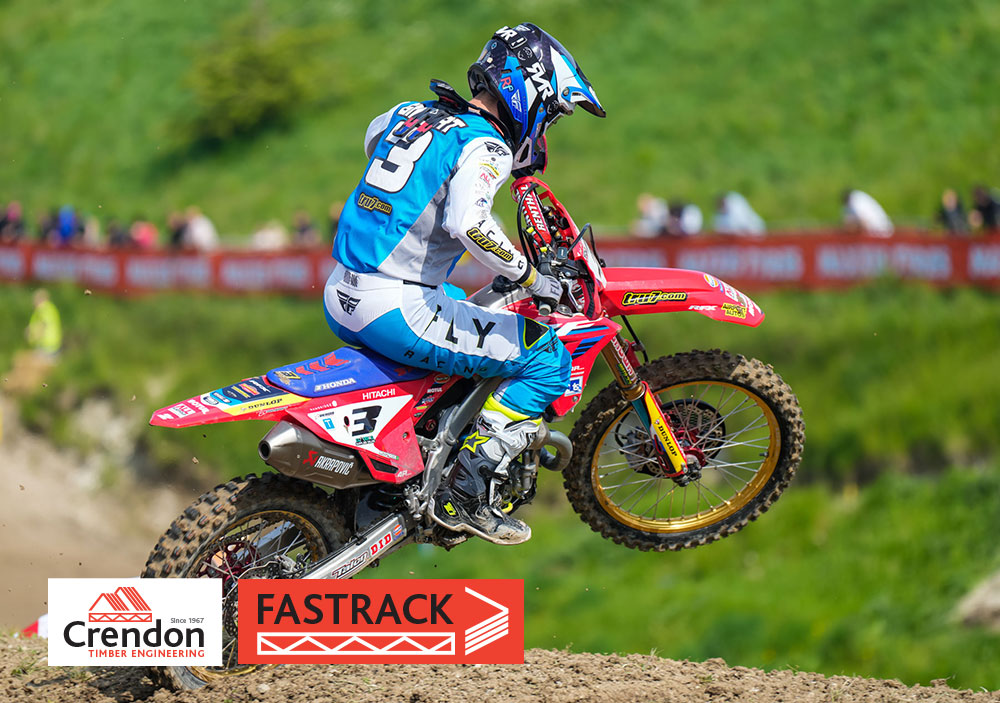 Gilbert loved the track and it showed as he was fast and confident
ACU British MX1 championship round three:
1 Jeffrey Herlings 25
2 Josh Gilbert Crendon Fastrack Honda 22
3 Conrad Mewse Crendon Fastrack Honda 20
4 Tommy Searle 18
5 Harri Kullas 16
6 Tristan Purdon 15
7 Shaun Simpson 14
8 John Adamson 13
9 Ashton Dickinson 12
10 Steven Clarke 11
23 Callum Green Tru7 Honda Racing Academy
Championship points:
1 Harri Kullas 111
2 Conrad Mewse Crendon Fastrack Honda 108
3 Josh Gilbert Crendon Fastrack Honda 103
4 Shaun Simpson 70
5 Brad Todd 61
6 Tommy Searle 56
7 Ashton Dickinson 52
8 John Adamson 49
9 Martin Barr 48
10 Tristan Purdon 46
23 Callum Green Tru7 Honda Racing Academy 9